Monday, July 27, 2009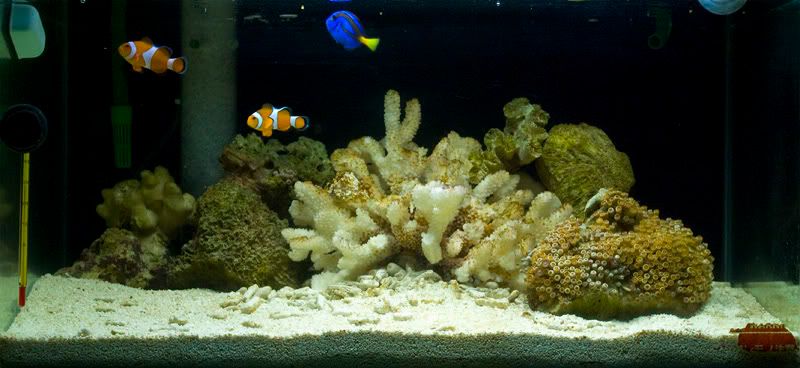 After almost 1 months, my tank finally coming to shape.

Here's how the final results look like. It looks a bit bare, but as time comes I'll slowly add in more species, especially on corals.

I've also included few DIY gadgets, like the protein skimmer at the back, a 36W PL-L lighting, which I've mod from a 20w, 2 feet bigboy light hood and a 12V DC cooling fan.

More DIY gadgets coming, include a auto water top up and temperature control cooling fans.